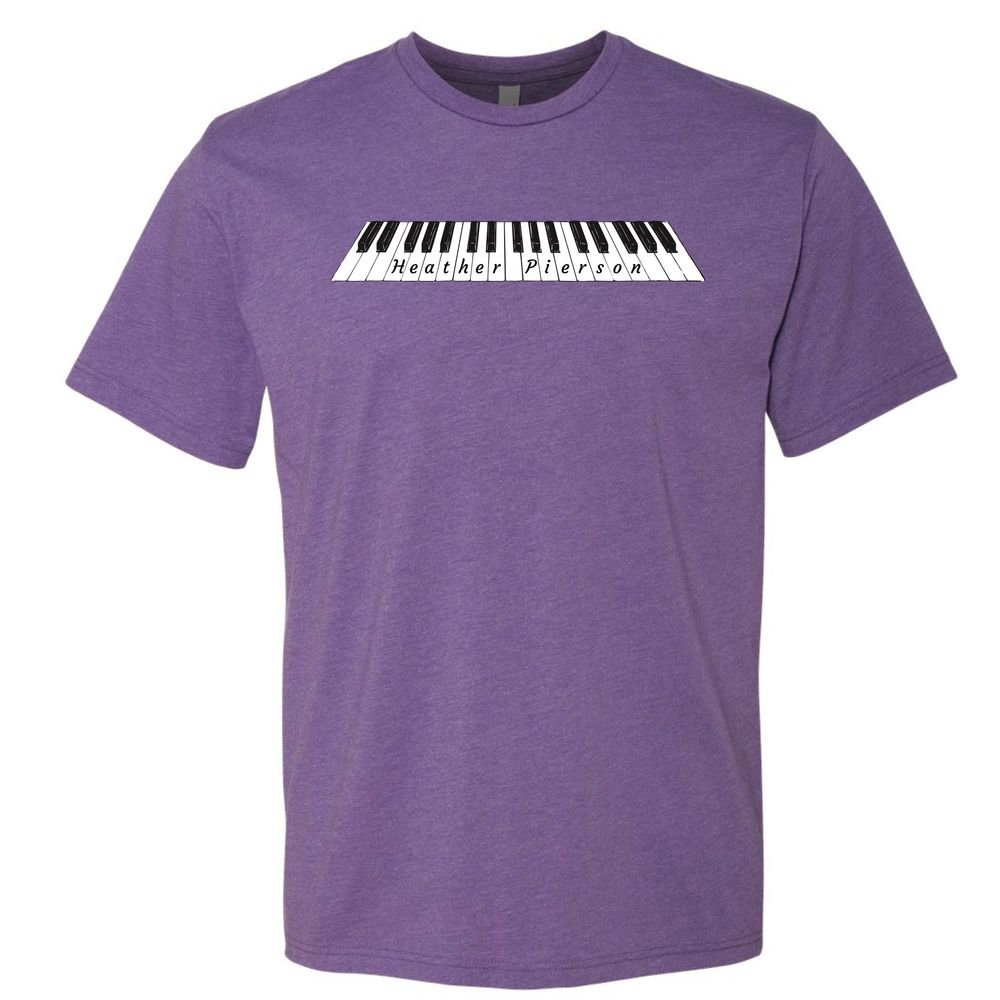 PURPLE PIANO T-SHIRT - UNISEX - $20
Sizes: S-M-L-XL-2X
The Open Road - complete sheet music collection
ID#1193990 | 2022 | $39.99
Celebrating the 10 year anniversary of the release of The Open Road, all fourteen pieces - Bittersweet, Doc Bradley's Waltz, Edith, Flight of Fancy, Jasper County, Late October, Lullaby, Marble In My Pocket, The Open Road, Prairie Sunset, Skipping Rocks at Shoal Creek, The Storm's Promise, Sunflowers, and Wheat - have been transcribed for solo piano by Kim Bean.
136 pages.
Photography by Tim Shellmer.
PDF format.
Each piece is also available for individual purchase by visiting this link.
We Sing For These Times
VSL 004-S | 2022 | $1
Written and recorded in Heather's front yard on May 25, 2022.
Wishes of Lovingkindness
VSL 014 | 2022 | FREE
DIGITAL RELEASE ONLY
A new collection of chants and rounds, including the new community-singing standard 'Wisdom In My Bones.'
Download and name your price:
HEART SONGS & CIRCLE SONGS - SONGBOOK
ISBN 9781543949216 | 2018 | $20
Heather and Bernice's debut chant songbook, 'Heart Songs & Circle Songs', a collaboration with singer/songwriter Bernice Martin.  37 songs in all, and includes 10 previously unreleased songs from Heather and 17 songs from her acclaimed CDs 'We All Have A Song', 'Honor The Light', and 'Make It Mine.'  Harmonious songs of peace, empowerment, joy, and reflection.