BIOS | PHOTOS | TOURING HISTORY | AWARDS & RECOGNITION | RADIO ONE-SHEETS | INTERVIEWS | QUOTES & TESTIMONIALS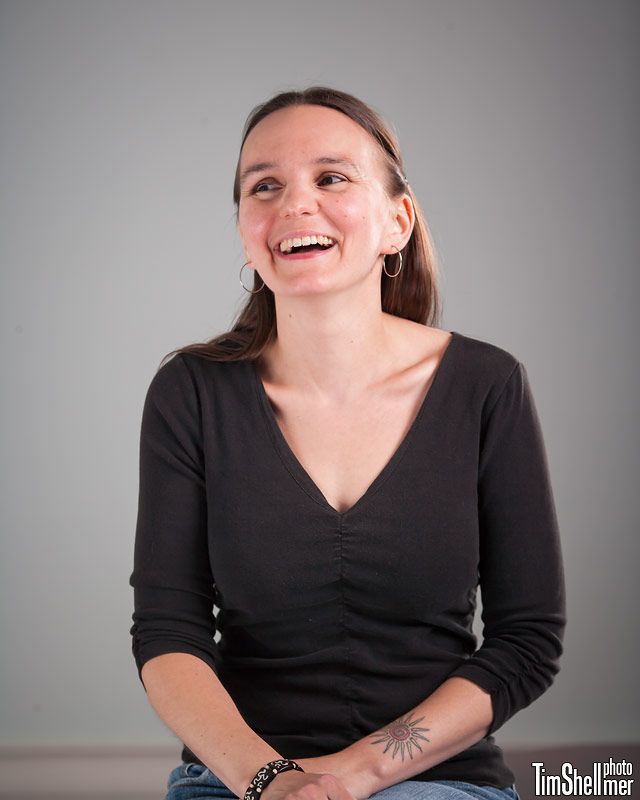 QUOTES & TESTIMONIALS
WHAT THE PRESS IS SAYING:
"Heather is like two great acts in one, sliding from sweet acoustic Appalachian old-timey vibe with Patty Griffinesque lyrics to brassy New Orleans blues piano with a bone thrown to Bessie Smith."
DC Bloom | Lone Star Music Magazine
"There's a real pureness to her voice as she leads us through intimate corners of her experiences and tells stories with a Joni Mitchell kind of edge… Her hands float on and above the piano keys with the ease of a longtime player; it's as if it's as second nature as breathing." 
Aimsel Ponti | Portland Press Herald
"She killed it in a New Orleans style jazzy blues that didn't seem to be able to come from such a youthful reserved woman!"
Eddie "Edge" Ferranti | HoustonMusicReview.com
"One of my favorite songwriters of recent years, Pierson guides her trio through original tunes and choice cover songs that run the gamut from folk to jazz to blues. It all flows together into a cohesive whole through Pierson's quiet charm, versatile voice and multi-instrumental skills."
Chris Kocher | The Press & Sun-Bulletin | Binghamton, NY
"Heather Pierson and her trio explore relationships, both human and terrestrial, in a rootsy vein... Her overall virtuosity is astounding."
Richard Cuccaro | Acoustic Live NYC
"Pierson's voice is strong yet vulnerable, conveying tremendous emotional depth and passion as she tells stories about life, social issues and ills, love and loss, and more in a no-nonsense style that gets her point across… Heather's musical voice is fresh, original, and a delight to behold. Very highly recommended!"
Kathy Parsons | MainlyPiano.com 
"Heather Pierson, a woman with a formidable voice—large, rich, forceful." 
Daniel Garrett | The Compulsive Reader
WHAT PRESENTERS ARE SAYING:
"Heather's performance was impeccable. Beautiful music, beautiful spirit!"
The Martha Bassett Show | Elkin, NC
"Heather was great - her music was fantastic, and her rapport with the audience was great. Heather is an outstanding performer." 
Open Door Coffee House | Arlington, TX
"Heather's Trio gave one of the most entertaining, artistic, and engaging performances we've hosted in our 46 years! Their consummate musicianship, gorgeous vocal harmonies, and excellent songwriting held me and our full-house audience spellbound. Individually, the three of them are terrific. As a trio they are astounding... The walls of our little venue hold many wonderful sounds and memories. We've just added some of the best."
Dave Humphreys | Two Way Street Coffeehouse | Downers Grove, IL
"If you're one of those people who likes any style done well-- old-school jazz, folk, pop, classical--you'll love this prodigiously talented threesome. Keyboards, brass, all sorts of strings, and beautiful singing make for a dynamic show packed with energy and surprises." 
Sarah Craig | Caffe Lena | Saratoga Springs, NY
"Heather Pierson is Cadenza's favorite pianist!   Our piano loves Heather Pierson and our audiences rave about Heather Pierson!  It's always a special event when Heather performs at Cadenza." 
Alan Mooney | Cadenza | Freeport, ME
"The Heather Pierson Acoustic Trio's performance was jaw-droppingly good... three of the most talented and well seasoned players we've been fortunate to have on our stage. Strong songwriting impeccably presented with joy, feels, and wit. It was a privilege and an honor."
Mark Piepkorn | Stage 33 Live | Bellows Falls, VT
 "Heather Pierson is a dynamic performer who holds back much of her virtuosic skills in place of putting the song first. Because of this, her lyrics, melodies, and harmonies take front and center stage, placing you at the heart of her story."
Sean Morin | Frontier Café, Cinema, & Gallery | Brunswick, ME
"[Heather's Charlie Brown Christmas show is] a festive show that brings together jazz heads and families of all ages, all coming to hear a virtuoso knock out a classic."
Jeff Beam | One Longfellow Square | Portland, ME
"The Heather Pierson Jazz Trio has quickly grown to an audience favorite at our venue. They are consummate performers who engage the crowd and always leave them asking for more."
Joshua Gass | Bangor Arts Exchange | Bangor, ME
"The audience at Music on Centre in Boston was dazzled by their introduction to the versatility and vitality of the Heather Pierson Trio. Such fun - like a rollicking musical journey flowing effortlessly from smoky-bar blues to lovely, well-crafted originals to jazzy tunes."
Carol Allen | Music on Centre | West Roxbury, MA
"An incredible blend of music, skill, charm, and humor, Heather Pierson is an amazing performer who can coax the most wonderful sounds out of a piano. Don't pass up a chance to see her!"
Anne M. Sullivan, executive director | The Tillotson Center | Colebrook, NH
''Sometimes you book someone for the first time knowing that they are destined to become an audience favorite. At intermission people were already telling me that I needed to bring Heather Pierson back as soon as possible, so I guess I was right!"
Bailey Jones | Sundilla Concert Series | Auburn, AL
'"Heather Pierson Trio are a favorite at the ACMA.  Comments heard after the show included:  'Excellent!'  'One of the best ever!'  The ACMA has a busy schedule as a sought after venue, but we specifically saved a date for Heather Pierson Trio as we knew the quality of her music and wanted to bring her back for her second time at the ACMA.  It won't be the last time either!"
Alice Schaefer | Americana Community Music Association | Fort Myers, FL
"The Ronny Cox and Heather Pierson Trio show was a musical masterpiece. What a fabulous night."
Cathy Woolsey | Indian River Arts & Concerts | Vero Beach, FL
"Heather Pierson has an unprepossessing presentation. She kind of makes fun of herself as a 'good girl' in a song, and I suppose there's a bit of that vibe about her. Each song has an unwavering maturity, which is part of what sets Heather apart. Her musical observations are a compelling combination of insight and love. She seems to be an extraordinarily well-centered woman, leading one to wonder about from where this muse springs. I mean, aren't artists filled with angst, neuroses, and unresolved issues? Start with a heart full of great melodies. Every Heather Pierson song is a wonderfully tuneful creation. Then add a penchant for putting the right lyrics with those tunes in a variety of styles, and in an evening with Heather onstage you have a pleasant and comfortable, yet beautifully unpredictable, journey."
Ken Hardley | Rolling Hills Radio | Jamestown, NY
"The Heather Pierson Trio played our grand finale concert at the end of our July Music from the Back Porch Series. No artist or band caused as many 'Thank you!' or 'They were great!' emails to appear in my inbox.  In the grand setting of our Marcy Airport field her songfest of explosive fun music brought the audience and the surrounding mountains in to her exciting and intimate circle of music fun.  The youngest dancers to the relaxing picnickers loved it all whether jazz, folk, blues, or songer/songwriter. So much talent in these three - you'll think you've been to an all-day festival in one show!"
Nancy Emrich Freeman | LilFest.org
"Heather is a real triple threat, with great vocals, outstanding instrumental prowess, and stellar songwriting."
Don Baker | Acoustic Journeys | Asheville, NC
"Whether its folk, bluegrass or Dave Brubeck jazz, Heather Pierson always puts on an impeccable show."
Mark L. Smith | Crab Donkey Showcases
 "Heather captivated our audience with beautiful vocals and keyboard work, across a wide variety of genres including blues and jazz… Heather and Shawn are pros at what they do… Highly recommended."
Lee Herman | Windy City House Concerts | Chicago, IL
"I first saw Heather perform at NERFA in 2012.  It didn't take me long to decide I needed to book her at both my venues.  She writes great songs and is very professional.  She's the real deal."
Rich Mosley | Off The Common Coffeehouse | Soule Homestead
"We were delighted to feature Heather Pierson at the second annual Listening Room Festival. The depth and delivery of her material captured many new hearts on the big stage and in the small living rooms."
Fran Snyder, founder | ConcertsInYourHome.com
WHAT DJs ARE SAYING:
"Heather is a musicians' musician.  Best piano-based folk since early Joni Mitchell.  And there's a great message here."
Ken Nagelberg | WHYR
"Wow! She has it all and then some. And the band, were equally impressive. She played three Chicago area gigs and the consensus was she's one of the best performers we've seen in many a year. Fabulous voice, great poise on stage, great instrumental chops, and good songs as well as great covers." 
"Pierson joins forces with talented bassist Shawn Nadeau and gifted multi-instrumentalist Davy Strutevant, who plays fiddle cornet, dobro, mandolin, guitar, and banjo as well as providing worthy harmony vocals. The album title provides the key, Singin'. Pierson's full, versatile, fluid voice combines maturity with freshness. She knows how to work her way around and through a song. While she penned most of the songs on this CD, for reference points she includes Dark as a Dungeon and (I'm) Confessin' (That I Love You). The songs range from bluesy to ragtime to straight-up contemporary singer-songwriter as Pierson, who plays guitar and piano, easily leaps between styles."
Rich Warren | The Midnight Special & Folkstage | 98.7 WFMT & nationally syndicated
"Heather Pierson is an amazing talent.  Her gorgeous, rich vocals are filled with soul.  She can mesmerize you on the piano, the guitar - even the melodica.  She's as comfortable and adept with bluegrass as she is with jazz.  With Heather, there is absolutely nothing not to like.  Don't you dare miss an opportunity to hear her live or to purchase her recordings."
Al Kniola | 88.1 WVPE Public Radio
"Great things often come in small packages. Heather Pierson, an accomplished musician, performer and songwriter is a prime example! At times, her voice is gentle, wise and earthy. Then, seemingly out of nowhere, she belts out a soulful, passionate song that simply WOWS! If you have not yet discovered the joyful sounds of Heather Pierson, you simply MUST check her out!  You will thank me later!"
Joltin Joe | Radio Nowhere
"[Heather's] playing is exquisite... [Motherless Child] is really an impressive record!"
Mark Michaelis | Folk Music Director, WGDR 88.1 FM
WHAT OTHER PERFORMERS ARE SAYING:
"She's a pistol!  She's dynamite!  When Heather Pierson sings a song, it's done!"
"There is something about what you do that unites us. That makes us want to love each other and you... Your spirit and your music will rock Club Sandwich for some time!"
John Davidson
 
"An amazing vocalist and musician all around.  What a gem!  With skill and finesse, Heather Pierson creates an engaging musical tapestry, deftly weaving diverse musical references into a cohesive and compelling sound."
Joe Jencks
"I was blown away by Heather Pierson's performance... she is a piano player of the first order."
Gary Stockdale
"Heather is a great instrumentalist, but also a fantastic singer and songwriter. And she's one of the sweetest, nicest people you'd ever want to meet."
John R. Butler